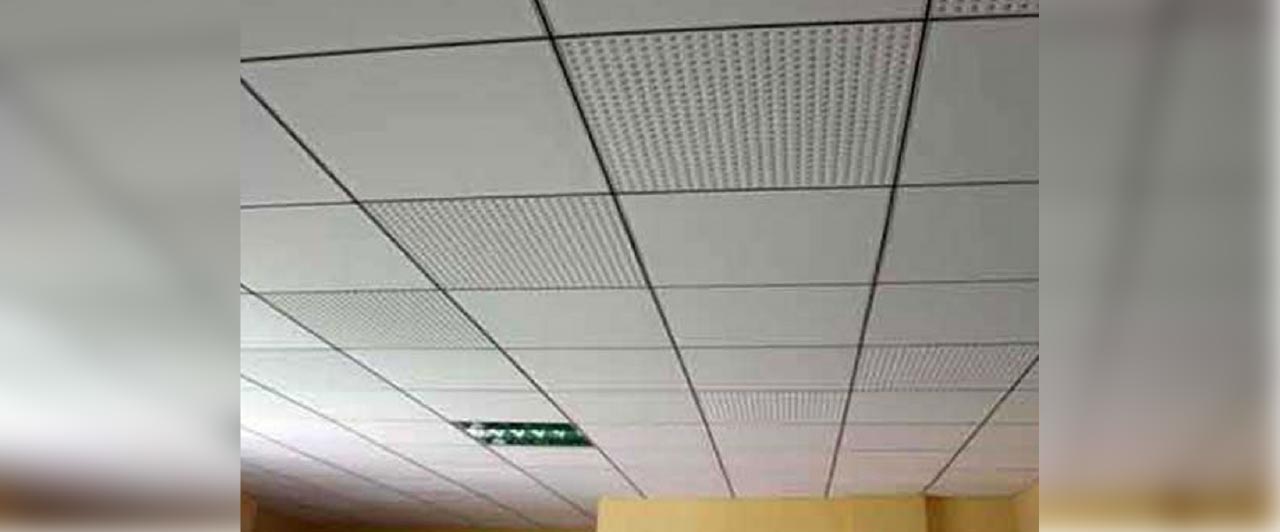 Calcium Silicate Board Ceiling in Goa
Calcium Silicate Board is made of calcareous and siliceous materials, reinforced with fibres. It is cured under high steam pressure and temperature to provide a stable, strong crystalline structure. Calcium Silicate Board ensuring quality, durability and consistency. That's why it is a preferred material among the discerning architect and interior fraternity, and with a wide spectrum of end-users as well. It would become an integral part of your inside spaces, creating a distinct look and feel, besides offering immense functional benefits.
Why Calcium Silicate Board Ceiling over Gypsum Board?
Calcium silicate board as a new environmental friendly building materials, beside containing all the functions of the traditional gypsum board, it also has superior performances in fire proof and resistance to moisture environment. In addition, it has the advantage of longer usage life.
Calcium silicate board is made of siliceous materials (mainly composed of SiO2, such as quartz powder, coal ash, diatomite, etc.), calcium materials (mainly CaO, such as lime, calcium carbide mud, cement, etc.), reinforcied fibers, and other additives. According to a certain proportion of various compounds, use advanced producing technology of molding, pressure, high-temperature steaming and other special technical processing to made calcium silicate board.
Calcium Silicate Board Applications & USP
Owing to its benefit over gypsum board, a large number of industrial and commercial projects use calcium silicate board for the construction of ceiling and partition, advertisement billboard, ship's compartment board, the roof of warehouse, tunnels and other indoor projects of the wall.
Why Surya Enterprise for Calcium Silicate Board in Goa?
Surya Enterprise is one of the top calcium silicate board dealers in Panjim with sales office in Vasco, Goa. We do supply of calcium silicate board and installation of calcium silicate board ceiling system in goa including Margao, Ponda, Verna in South Goa and Mapusa, Bicholim, Anjuna, Arambol in North Goa.
We also undertake calcium silicate board solutions in Goa and also we are a one stop solution for the entire range of calcium silicate board in Goa for hospitals, health-care centers, administration and office buildings, schools, nurseries, as well as commercial and industrial facilities.
Trust only Surya Enterprises for calcium silicate board in Goa.
From Our Blog ///
Calcium silicate board benefits and disadvantages
With whole range of interior & exterior ceiling solution in Goa, Surya Enterprise offers affordable priced, low cost calcium silicate board ceiling solution in goa to those who are worried about what is the prices of calcium silicate board ceiling in goa?
Interested in Calcium Silicate Board Ceiling in Goa?