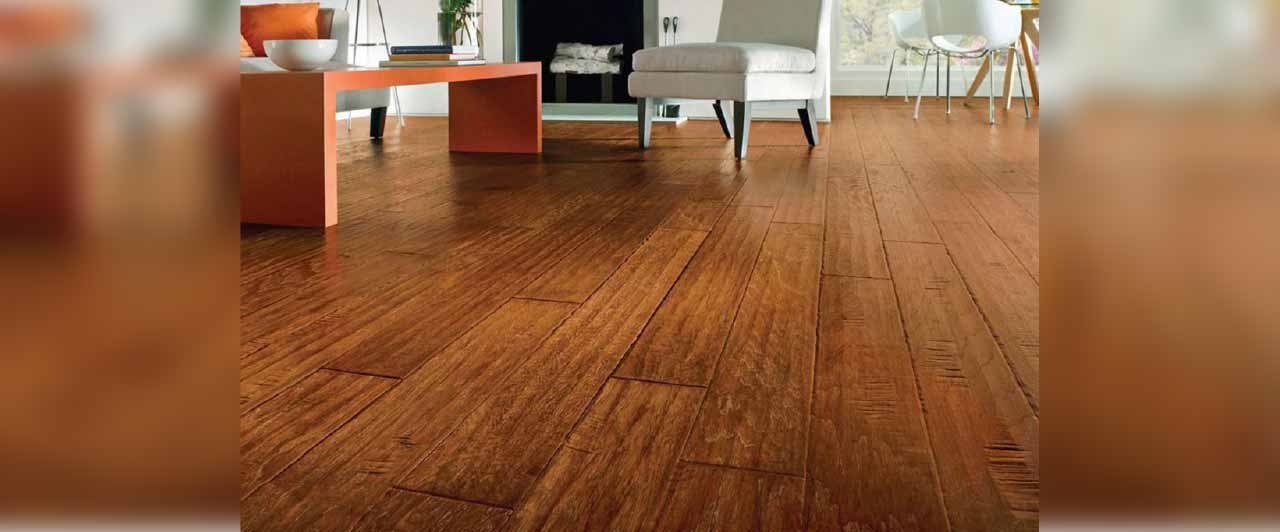 What is Hardwood Flooring?
There is a timeless feeling of warmth in solid wood flooring. It has a beauty quotient and sophistication that is difficult to reproduce with other floor covering options. Hard wood floors machined from one piece of timber and are available in a range of widths and thickness's. These floors last a lifetime; It comes in wide range of shades.
What wood is best for hardwood floors?
The best hardwood floors are made with wood species that are readily available and very hard. Oak flooring, maple flooring and cherry flooring are all good choices. Other species include bamboo (which is actually a grass), walnut, ash and mahogany.
Hardwood Flooring Applications & USP
People usually have following questions :
Which is better hardwood or laminate?
PROS – Hardwood is the real deal; it is gorgeous and, depending on the type ofwood, can add considerable value to your home. Laminate: PROS – Since laminate is made from pressed wood, it is more durable and resists scratches, moisture and wear and tear. Laminate flooring is also easier to clean.
Should I put hardwood floors in my kitchen?
Yes, you can install solid hardwood flooring in kitchens. However, if practicality is your priority, look toward plank vinyl or ceramic tile. … Site-finished flooring protects the underlying wood better than pre-finished. If you want to install pre-finished, this possible.
How much does it cost to install hardwood floors per square foot?
Low: Basic engineered hardwood has three core layers topped with a layer of wood veneer between 1/16- to 1/12-inch thick. It costs an average of $4 to $6 per square foot, with installation costs running between $4 and $11 per square foot depending on the complexity of the layout.
Do hardwood floors increase home value?
Nor does it factor in the improved value for your home if you add hardwood (vs. carpet does not improve the value of your home). For perspective, as a general rule of thumb, hardwood floors often cost 30%-50% more than laminate floors. … And, of course, hardwood floors will last way longer than laminate floors.
Why Surya Enterprise for Hardwood Flooring in Goa?
Surya Enterprise is one of the top hardwood flooring dealers in Panjim with sales office in Vasco, Goa. We do supply of hardwood flooring and installation of hardwood flooring system in goa including Margao, Ponda, Verna in South Goa and Mapusa, Bicholim, Anjuna, Arambol in North Goa.
We also undertake custom flooring solutions in Goa and also we are a one stop solution for the entire range of hardwood Flooring in Goa for hospitals, health-care centers, administration and office buildings, schools, nurseries, as well as commercial and industrial facilities.
Trust only Surya Enterprises for Hardwood Flooring in Goa.
From Our Blog ///
Hardwood Floor Guide: Repair or Replace? Pros, Cons, and Costs
With whole range of interior & exterior flooring solution in Goa, Surya Enterprise offers affordable priced, low cost hardwood flooring solution in goa to those who are worried about what is the prices of hardwood flooring in goa?
Interested in Hardwood Flooring Solution in Goa?