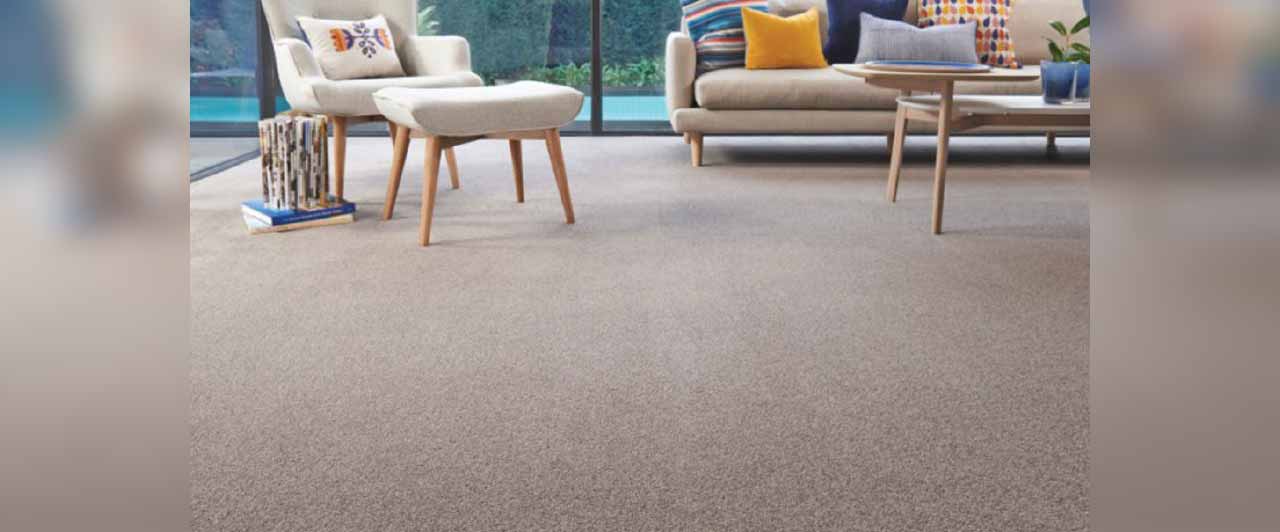 Carpet Flooring in Goa
Nothing adds visual warmth and comfort like a carpet. It brings with it a softness that is hard to beat and forms an excellent base layer to any room. And with the latest fibres and textures that technology allows, carpet is a perfect flooring solution for any home décor and lifestyle. Whether your choice is natural wool, or a selection from the nylon and triextra fibres where stain resistance and colour vibrancy is the key factor, carpet will always provide for a soft landing and years of enjoyment.
Is hardwood or carpet more expensive?
Installing hardwood floors can cost between $10 and $12 per square foot, compared with about $4 to $6 per square foot for carpet — so some homeowners opt to install hardwood floors only in some rooms rather than throughout their home. However, carpet typically needs to be replaced if it becomes stained or worn out.

How much does it cost to carpet a 10×12 room?

Typical costs: Prices range from $3 a square foot for the most inexpensive carpeting, including some self-adhesive carpet tiles, to as much as $100 a square yard for high-end or custom project. Decent carpeting and padding can usually be installed for $19-$38 a square yard, or $300-$600 for a 12×12-foot room.
Carpet Flooring Applications & USP
People usually have following questions :

How long is carpet good for?

Believe it or not, carpet doesn't last forever, even with good care. Most manufacturers say carpet should last for 10 years with proper care. After 10 years, signs of wear show on the major walkways and the carpet fibers start losing their texture and tuft.

Are carpets bad for your health?

Older carpets can pose health risks as well. Dust, dirt, dander, bacteria, mold, and mildew (especially if the carpeting has water damage or is frequently damp) can settle in and get buried down deep, making it difficult to get them out.

What carpet pad should I use?

A general rule of thumb for most residential carpet applications is to choose cushion no more than 7/16 inch thick and no less than 1/4 inch with 6 pounds per cubic feet density. If the carpet is a berber or a low profile carpet, choose a cushion no more than 3/8 inch thick with 8 pounds density.

How often should carpet be replaced?

A hallway that is used many times a day may need to be replaced much more often than a bedroom that one or two people walk through limited times in an average day. Carpet, on average, can last anywhere from five to fifteen years. However, most individuals choose to replace it when there are problems that are evident.
Why Surya Enterprise for Carpet Flooring in Goa?
Surya Enterprise is one of the top carpet flooring dealers in Panjim with sales office in Vasco, Goa. We do supply of carpet flooring and installation of carpet flooring system in goa including Margao, Ponda, Verna in South Goa and Mapusa, Bicholim, Anjuna, Arambol in North Goa.

We also undertake custom flooring solutions in Goa and also we are a one stop solution for the entire range of carpet flooring in Goa for hospitals, health-care centers, administration and office buildings, schools, nurseries, as well as commercial and industrial facilities.

Trust only Surya Enterprises for Carpet Flooring in Goa.
From Our Blog ///
Carpet vs. Luxury Vinyl Flooring
With whole range of interior & exterior flooring solution in Goa, Surya Enterprise offers affordable priced, low cost carpet flooring solution in goa to those who are worried about what is the prices of carpet flooring in goa?
Interested in Carpet Flooring Solution in Goa?