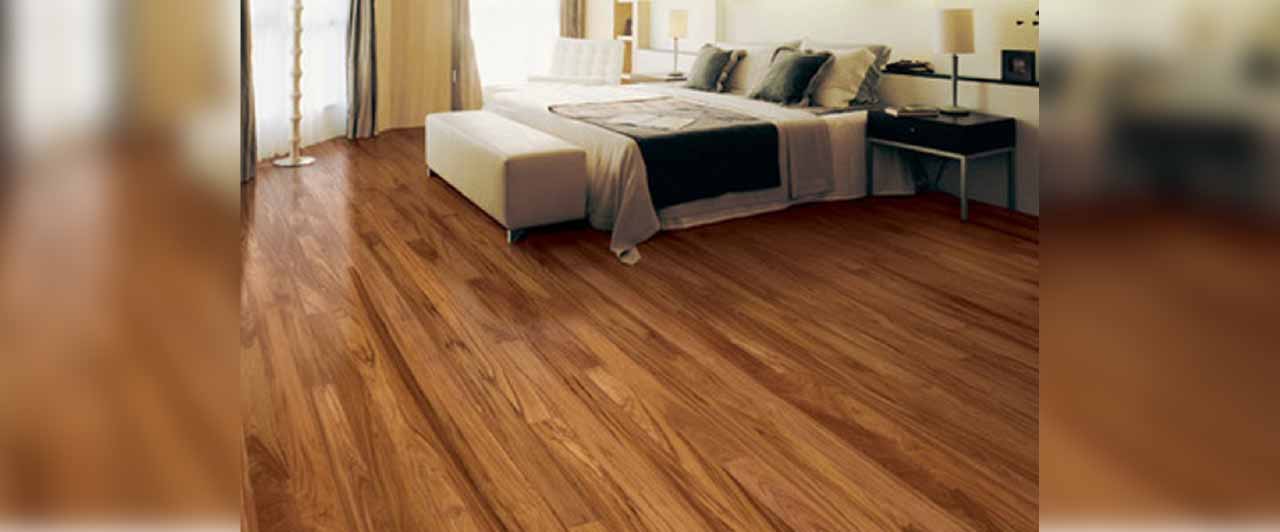 What is Engineered Wood Flooring?
Engineered wood flooring are constructed from several wood piles that are glued together. The two decorative layers are made of wood. The Bottom layer is usually particle board or made of ply wood. The cross ply veneer construction is ideal for a customized finish to their floors. There is variety of engineered flooring to choose from. It has 3 layer/Multi layer of high quality finish.
Are Engineered wood floors durable?
Even though all hardwoods are pretty durable, since laminate is pressed wood, it's even more durable and resistant to scratches and dents. Laminate hardwood is easy to install and some homeowners say their laminate is easier to clean than solid or engineered hardwood
Engineered Hardwood Flooring Applications & USP
People usually have following questions :
Is engineered flooring more expensive than hardwood?
Both solid and engineered hardwood floors are very durable, but surface wear depends on the type of flooring finish, and not on whether your flooring is solid or engineered. Some may assume that engineered hardwood is naturally cheaper than solid hardwood, but this is not always the case.
Do engineered hardwood floors scratch easily?
Depending on the hardwood used, these floors can be damaged comparatively easily. All solid hardwoods scratch or dent easier than their engineered hardwood counterparts because the wood composite inside an engineered flooring plank is designed to withstand additional wear.
Is engineered hardwood good for kitchens?
Choose from two types of hardwood: solid or engineered. Both are suitable for thekitchen and offer benefits. … Because it's susceptible to humidity, it can't be installed in damp spaces—so keep that in mind if your kitchen is particularly prone to water spills.
How long do Engineered wood floors last?
An engineered wood floor will last from 20 to 100 years, depending on the thickness of of the top veneer. The best engineered wood floors available will last as long and perform as well as a plank floor, so another consideration to keep in mind is how long you want this material to last.
Why Surya Enterprise for Engineered Flooring in Goa?
Surya Enterprise is one of the top engineered hardwood flooring dealers in Panjim with sales office in Vasco, Goa. We do supply of engineered wood flooring and installation of engineered flooring system in goa including Margao, Ponda, Verna in South Goa and Mapusa, Bicholim, Anjuna, Arambol in North Goa.
We also undertake custom flooring solutions in Goa and also we are a one stop solution for the entire range of engineered hardwood flooring in Goa for hospitals, health-care centers, administration and office buildings, schools, nurseries, as well as commercial and industrial facilities.
Trust only Surya Enterprises for Engineered Wood Flooring in Goa.
From Our Blog ///
5 Things to Know About Engineered Hardwood Flooring
With whole range of interior & exterior flooring solution in Goa, Surya Enterprise offers affordable priced, low cost hardwood flooring solution in goa to those who are worried about what is the prices of hardwood flooring in goa?
Interested in Engineered Hardwood Flooring Solution in Goa?